Audio Security Lighting
PORTSMOUTH LOCKSMITHS
Surelock Homes are pleased to recommend and fit GuardCam for your complete, combined home security protection. GuardCam will detect intruders and with its combination of floodlight, camera, speaker and digital video recording functionality GuardCam is ideal as your one stop security solution. When fitted GuardCam is connected to your mains power and fixed to your wall. It is simple to use and you can even record your own personal0ised alert message.
With GuardCam you get:
PIR motion detector and sensitivity
Using passive infra red technology GuardCam will detect intruders up to 12 meters away from the unit. Sensitivity can be adjusted to avoid false activation while providing optimal coverage. There is a timed control to adjust the length of time the light will remain illuminated following activation. Initiation of the device can by limited to day or night as required.
High resolution digital camera
GuardCam features an integral camera that provides quality still images or video recording in day or night time conditions thanks to the halogen light illumination.
Built in DVR records directly to SD card
GuardCam has a capacity to record up to 750, twenty second video clips or 60,000 stills onto the 2GB SD card supplied, this is protected by a waterproof, locked door. Older images will be deleted and overwritten with newer ones.
Time and date
There is a straight forward procedure to set the time and date allowing this to be applied to recordings and images. Internal back up batteries ensure that these settings are not lost in the event of a power failure.
Audible alert speaker
Optional choice of audible alerts are available upon activation, either a standard warning, a barking dog or one of two messages you can record personally with an inbuilt microphone. Or the option of no audible alert.
Easy replay on Windows Media Player
GuardCam is supplied with an SD to USB converter. To view simply remove the SD card and insert into the converter and plug into your PC's USB port where you can view and store the recordings with Windows Media Player.
Eco friendly Grade C 230w halogen lamp
GuardCam uses a low energy grade C halogen lamp.
3 mode selection
Mode selection enables the user to select from a combination of function settings. Light plus video at night, sound plus video in the day ect. Choose the most suitable for your own situation.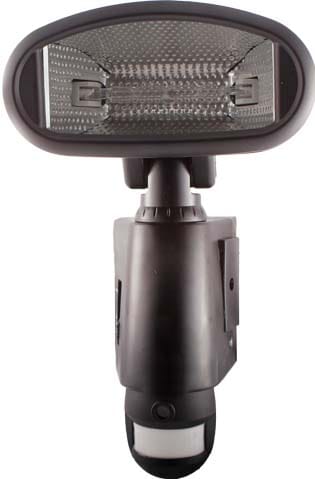 Locked out
?
As UPVC door specialists, we can deal with any problem, from faulty locks to UPVC door mechanisms.