[rev_slider_vc alias="front-page"]
Surelock Homes Locksmith Clanfield
Surelock Homes locksmith in Clanfield. We are an independent, local locksmiths service covering Clanfield, Hampshire.
Established in 2006 we have a reputation for excellence so if your searching for Locksmiths Clanfield with fast call out times and low rates then you have come to the right company.
We do not charge a call out fee and we do not put our prices up at weekends or Bank Holidays. There are many discounts available for Senior Citizens, NHS Staff, Emergency Services, and people with disabilities and to all Charities.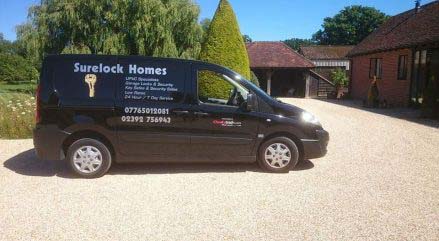 Surelock Homes locksmith in Clanfield are proud and long standing
members of Checkatrade
, please click on the link to see our work and reviews, always use Checkatrade and avoid rogue traders. In addition, we are
Trading Standards Approved
and are members of the
Buy With Confidence Approved
Trader Scheme in Hampshire.
Check our reputation at: Checkatrade
.
Reliability and Timekeeping
99.8%
Emergency service 7 days a week
Surelock Homes locksmith in Clanfield also provide an emergency service 7 days a week, so if you have lost your keys, require emergency lock repairs, or have left them in your property, please do not worry, we are here to help.
Surelock Homes DOES NOT put prices up at weekends or for bank holidays so if you have a security problem at these times why wait?
Our normal response time is 30 minutes.
When you call Surelock Homes you can be assured that all our rates are competitive, we charge only the price that is agreed and only for the work carried out.  If no work is done then there is no bill to pay!